Inspired by our beautiful natural surroundings, British Columbia is the perfect home for thousands of artists, writers, sculptors and painters, who produce handmade products, unique house hold goods, art on canvas and some of the finest works in glass, fabric, paper, wood and metals. A collage of their work and experience is shared here in photography on our site. To visit their studios, learn about tours and locate where you can find these BC gifts to pick up during your visit.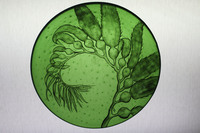 Fused and painted glass art for domestic or architectural uses
Gabriola, V0R 1X2, 1090 Sansom Road
Ph. (250) 247-7925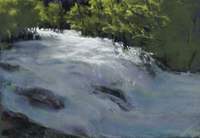 British Columbia landscape artist Deborah Borsos lives and works in the remote northern end of the Kootenay Lake Valley in southeastern British Columbia. She works mainly in pastel on sandpaper. Cards and magnets of her images also available.
Argenta, BC, 1287 Mountain Rd
Ph. 250 366-4325
Alexander Bell Artist, Painter, Photographer, Alexander Bell, Vancouver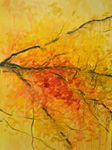 Alexander Bell is a Vancouver Artist , painter, photographer who explores a variety of subjects through oil painting, print media and photography. Alexander Bell is also open to commissions.
Vancouver, V6A 1N6, 112 E. Hastings St.
Ph. 604.999.3619
Jill Alexander, Oak Bay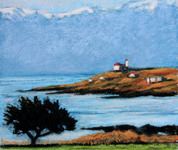 Island Artist Painting in Pastels. Jill Alexander has spent the past 25 years in the Caribbean painting island scenes. She is now continuing her art career painting scenes of her new island home, Victoria. www.jillalexanderart.com
Victoria, V8R 6J6, 2032 Beach Drive
Ph. 250-884-2405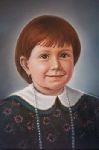 Fine Portraits by commission in a classic old masters tradition
Port Alberni, V9Y-8S1, 3092, Harrison St.
Ph. 250 724 9901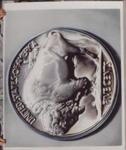 Large drawing of a small, shiny piece of metal. One in a series of mixed-media drawings in which I take a larger view of things we use daily but rarely notice.
Victoria, V8N 4W9, 1783 Triest Cresent
Ph. (250) 896-8531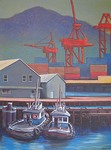 JAN POYNTER - Fine Art & illustration
Gibsons, v0n1V1, 558 Woodland Ave
Ph. 604-886-8918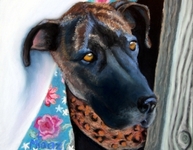 Fine Artist/illustrator/writer. Art work topics include pet Portraits, Nudes, Flowers, Landscapes, etc. The mediums used are oil paint, soft pastel, collage, and other multi-media. Pet portrait commissions are accepted through email using jpeg images. Con
Artist
Nanaimo, V9T5M5, 5548 Kenwill Drive
Ph. 250-758-0705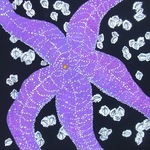 Drawings, paintings, folk art by Susan Taylor and Frank Ducote; Featured in Enchanted Isles, The Southern Gulf Islands by D. Spalding / K. Oke; Recent press: Westworld magazine, Spring 2012
South Pender Island, V0N 2M3, 9909 Jennens Road
Ph. 250-629-6661
blue jay studio, Westbank
fun, funky, bright, original art from the heART!
westbank, V4T 1A5, 3161 blue jay dr
Ph. 2508786319
Contemporary Photography and Pastels by: Michael de Blois
Quesnel, BC, box9 Bluestone site
Ph. 250-249-0167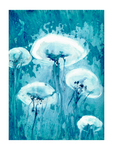 Original Watercolour Paintings, Sumi-e, Giclée Reproductions and Custom Framing.
West Kelowna, V1Z 1Y5, 2861 Lakeview Road
Ph. 250 300 4668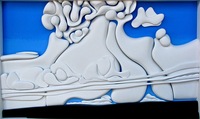 If you weren't able to come to the Scattered Artists show May 23/24, give me a call. I'm leaving the show up for awhile. 250 592-1493. Bob
Victoria, V9C0H3, 3311 Merlin Road
Ph. 250 592-3138

Vibrant and Colourful Acrylic, Oil Pastel and Watercolour Paintings!
Vancouver, V6R 4R8, 177-4438 West 10th Ave
Ph. 7782336415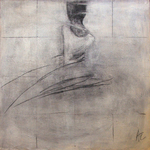 Anna Coghlan - Painter, represented by the Art Ark Gallery
Kelowna, V1Y 9V8, 1295 Cannery Lane
Ph. 1-888-813-5080 or 250-862-5080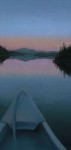 Artist
Qualicum Beach, V9K 1Y2, 1471 Winchester Rd.
Ph. 800-251-9246 or 250-752-0395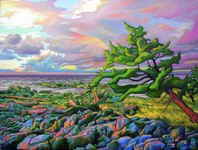 Artist - landscape oil paintings of BC coast and interior, skyscapes, marble sculpture (Texada Island marble), silversmithing featuring Texada Flower rock.
Vananda, Texada Island, V0N 3K0, PO Box 244
Ph. 604-486-7552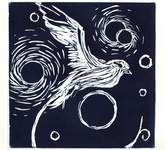 Kelly-Dawn Dabous is an emerging young artist. Who has an eclectic ability with direct movement of strong lines. Often her subjects are birds in flight with a stylistic decorative to them.
Victoria, V8W 1L6, 725 Yates Street
Ph. 250-508-8289
E.T.Style Studio
Duncan, V9L 6T3, 4876 Marshall Rd.
Ph. 250 746-6132