Inspired by our beautiful natural surroundings, British Columbia is the perfect home for thousands of artists, writers, sculptors and painters, who produce handmade products, unique house hold goods, art on canvas and some of the finest works in glass, fabric, paper, wood and metals. A collage of their work and experience is shared here in photography on our site. To visit their studios, learn about tours and locate where you can find these BC gifts to pick up during your visit.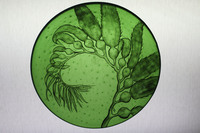 Fused and painted glass art for domestic or architectural uses
Gabriola, V0R 1X2, 1090 Sansom Road
Ph. (250) 247-7925
A Woodside Design GALLERY, Alissa Woodside, Okanagan Valley
Unique Art...and Crafted Locally!!
Kelowna, V1Y 1P5, 1561 Pandosy St
Ph. 1-250-862-3817
Aboriginal Creeations, Nancy A. Luis, Vancouver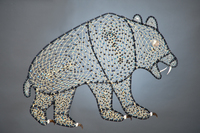 Aboriginal Artist
Vancouver, V5H 1S7, 3132 East 28th Ave
Ph. 778 888 2797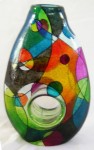 Unique mixed media and acrylic paintings, as well as a line of hand-painted art glass plates and vases.
Victoria, V8N 4G3, 3903A Cadboro Bay Road
Ph. (250) 383-1939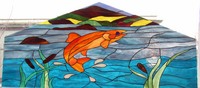 One of a Kind Mosaic Stained Glass
North Vancouver, V7L 1C4, #302 - 106 West 1st Street
Ph. 604-971-3030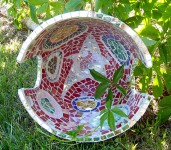 Mosaic sculpture on steel, glass ,natural stone mirror, garden art
Winlaw, V0G 2J0, C-5 S-10 RR#1
Ph. 250-226-7972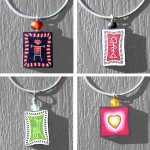 Jewelry and Crafts - polymer clay and other mediums. Available on Mayne Island BC and at the Granville Island Public Market in Vancouver BC. See www.gidva.org/artifact for details.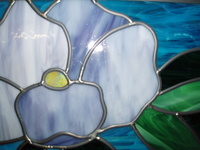 stained glass & acrylic paintings
Victoria, V9B 6E6, 909 Finlayson Arm Rd.
Ph. 2503910193
Handblown Glass Lampwork Beads & Jewelry, Embroidered Clothing
Greenwood, V0H 1J0, 230 North Government Ave.
Ph. 250-445-2384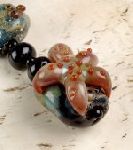 Hand made glass beads and jewellery, wood turnings, print and craft media
South Pender Island, V0N 2M3, 9907 Jennens Road
Ph. 403-284-3339 / 250-629-6856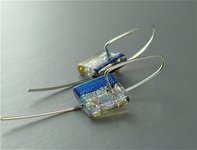 Fine, exacting dichroic glass jewelry created with an eye for colour and pattern with particular emphasis on high quality and enduring craftsmanship.
Crofton, v0r 1r0, Box 9, 1588 Adelaide St.
Ph. 250-246-3991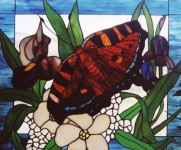 Rosanna McDonnell, artist of original stain glass work. Canvas of Glass is a small studio specializing in Leaded and Copper foil method glass panels. All items are individually fabricated by hand .Please note this is a home-based studio not a store front.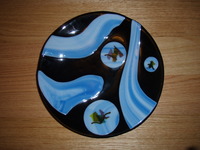 Fusion Glass Artist
Victoria , V8P 3X5 , 3627 Revelstoke Place
Ph. 250-472-3554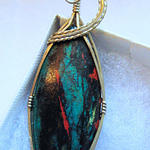 Caryn's Arts and Crafts Handmade jewelry of many kinds including wire wrap and wire form. We also have specialty crafts including lava glass knives and windchimes and much more. Drop In And Visit.
Beaverdell, V0H 1A0, 5880 Hwy 33, PO Box 40, Beaverdell RV Park
Ph. 250-484-5375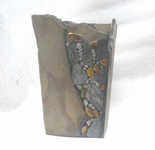 Artist offers Unique Functional Art Vases in Natural Stone and Semi-Precious Gemstones. His website offers online sale of vases as well as training and license options for his innovative methods and designs.
Saltspring Island, V8K 1R2, 161 Thomas rd
Ph. 250 537 2973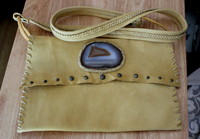 Jewelry and leather Designed and Hand crafted in Heldey, BC, in the South Okanagan. I have many new creations each month as new designs come to mind. Some of the pieces I create are unique and many one of a kind items.
Hedley, V0X 1K0, Canada
Ph. 1-250-292-8229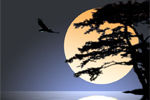 Glass Studio & Gallery
Qualicum Beach, V9K 2R6, 1125 Corcan Rd.
Ph. 250-752-0667
Celestial Beadings & Designs, Starr Hanson, Comox Valley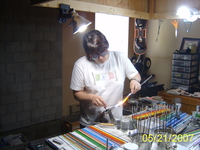 Lampwork Bead Artist
Comox, v9m4e2, 3216 # 16 Back Rd.
Ph. 250-339-2098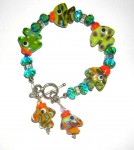 handmade lampwork beads and sterling silver jewelry
christina Lake, V0H1E2, 1925 Highway 3
Ph. 250 447 7636
Custom designed and fabricated stained glass artworks.
Victoria, V9B 4R7, 2901 Corrine Place
Ph. 250 474 9756