Inspired by our beautiful natural surroundings, British Columbia is the perfect home for thousands of artists, writers, sculptors and painters, who produce handmade products, unique house hold goods, art on canvas and some of the finest works in glass, fabric, paper, wood and metals. A collage of their work and experience is shared here in photography on our site. To visit their studios, learn about tours and locate where you can find these BC gifts to pick up during your visit.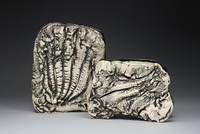 Galacsy Pottery
Victoria , V8N 1R4, 1861 Ventura Way
Ph. 250-658-4523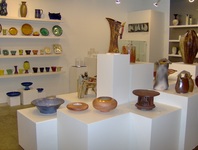 Representing the Best in BC Ceramics Owned and operated by the non-profit Potters' Guild of British Columbia, the gallery shows fine ceramic ware, both functional and decorative.
Vancouver, V6H 3R7, 1359 Cartwright St,, Granville Island
Ph. 604 669 3606
Ginny Glover, Victoria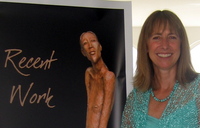 Ginny Glover Artist/Sculptor A figurative sculptor living in Victoria, BC working in clay, resin and bronze. Ginny's work is represented in the Avenue Gallery in Victoria and is in private collections around the world. www.ginnygloverartist.com
Victoria, V8N1M1, 2892 Tudor Ave
Ph. 2503602142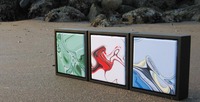 Fine Art Giclee Prints and Ceramic Tiles
Vancouver, V6G 2R7, 108-1025 Chilco Street
Ph. 604-681-1237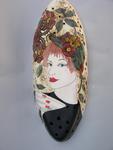 clay art
Cobble Hill, V0R 1L7, 3375 Boyles Rd.
Ph. 250 743 2001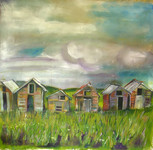 Conceptual Contemporary Art
heyday design, claire madill, Vancouver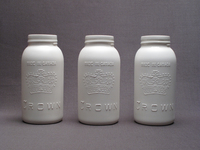 modern porcelain with a vintage beat
Vancouver, V6A 3P2, 202-975 Vernon Drive
Ph. 604 314 8676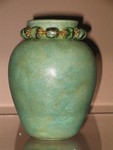 Ceramics and Arts & Crafts
Nanaimo, V9V 1K2, 5973 Vermillion Place
Ph. 250-758-4426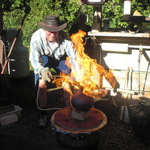 JoVic Pottery: Functional Stoneware and Raku Art Pottery & Garden Sculpture by Master Potters, Jo and Vic Duffhues, making fine collectable ceramic art for more than 3 decades.
Ladysmith, V9G 1L7, 4781 Shellbeach Road
Ph. 250-245-8728 or 250-245-8728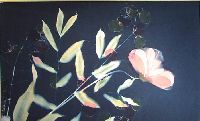 Artist / Photographer / Instructor
Courtenay, V9N 7M5, 1610 Dingwall Street
Ph. (250) 703-0350

The Karla Pearce Art Gallery is situated in the heart of the Thompson Okanagan in downtown Kamloops, British Columbia, Canada. It's nestled in between Vancouver, Calgary and Kelowna. The gallery is privately owned and operated by its director Karla Pearce
Kamloops, V2C 2B3, 607 Victoria Street
Ph. 250-828-2032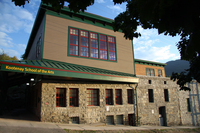 Earn a 2-year Diploma in Art, Craft & Design and choose to major in Clay, Fibre or Jewellery & Small Object Design or earn a 1-year Certificate in the Metal studio.
Nelson, V1L 4K9, 606 Victoria Street
Ph. 1-877-552-2821 or 250-352-2821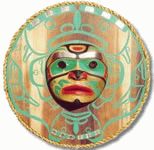 Kwakiutl Art of the Copper Maker Gallery
Port Hardy, V0N 2P0, 114 Copper Way, P.O. Box 755
Ph. (250) 949-8491 or (250) 949-8491
World collected Larry Aguilar Pottery
Qualicum Beach, V9K1M6, 995 Meadowlark Place
Ph. n/a or (250) 752-9332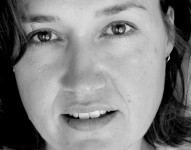 Multi-media artist/designer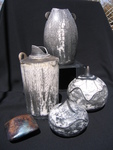 Ceramic artist and Potter making functional and decorative pieces for the home, table and garden.
Victoria, V9A 1J1, 71 Obed Avenue
Ph. 250-382-1328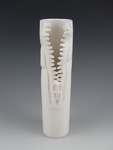 Award winning innovation in Ceramic Design.| Uniquely-designed wheel-thrown functional Pottery and One-off Ceramic Art.| Magnificent Ceramic Wall-sconces in Translucent Porcelain.
Nanaimo, V9R6H1, 1760 Jingle Pot Road
Ph. (250)-754-7727
Lisa Walsh Sculptures, Oak Bay
Specializing in the Original Creation of Angelic Sculpture
Functional Stoneware by Katy Adams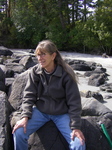 Mud puddling is my passion......
Victoria, , V9C 3X1, 3672 Happy Valley Rd.
Ph. 250 474-5434