Inspired by our beautiful natural surroundings, British Columbia is the perfect home for thousands of artists, writers, sculptors and painters, who produce handmade products, unique house hold goods, art on canvas and some of the finest works in glass, fabric, paper, wood and metals. A collage of their work and experience is shared here in photography on our site. To visit their studios, learn about tours and locate where you can find these BC gifts to pick up during your visit.
Friendly water colour paintings, lino block prints, art cards and B&W prints.
Victoria, V8P 3N2, 3390 Maplewood Road
Ph. 250 381-4290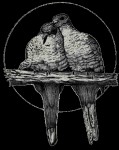 Artist in Painting, Pen & Ink, Watercolor Pencil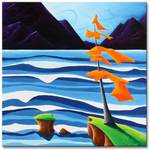 Painting & Jewellery by Richard Hoedl & Krista Whaley
Nanaimo, V9R 4B1, 358 Chesterlea Avenue
Ph. (250) 753-0233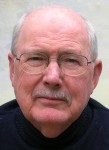 Paul's Art Portal
Victoria, V8X 2N8, 4505 Edgewood Place
Ph. 250-658-3181

A rare collection of botanical collage art by Donna Wilk, an international award-winning artist. Her unique method of applying plant fragments results in images with detailed texture, depth & colour. Giclees, cards & bookmarks also available.
Nanaimo, V9X 1E7, 2520 Myles Lake Rd
Ph. 250 591 5190
Visual artist and facilitator, Susanne Dannenberg, offers encaustic, abstract and intuitive mixed media painting group workshops and private sessions in Victoria, BC. - GIFT CERTIFICATES available!
Victoria, V9E 2A5, 5720 Oldfield Road
Ph. 250.580.8993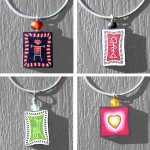 Jewelry and Crafts - polymer clay and other mediums. Available on Mayne Island BC and at the Granville Island Public Market in Vancouver BC. See www.gidva.org/artifact for details.

Artist / Designer Kim Hunter / Indigo
Vancouver, V6G2R9, 990 Lagoon Drive
Ph. 604 682 7533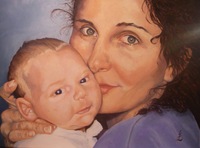 Original Oil and Acrylic Paintings. Portraits of people and pets are available on commission. Sharon's paintings are represented at the Rouge Gallery in Rossland year round as well as the Castlegar Artwalk each summer.
Rossland, V0G 1Y0, Box 2212, #1-2050 1st Ave
Ph. 250-231-5260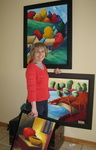 Carolyn McDonald Artist-Acrylic and Mixed Media Paintings (Abstract and Representational). Whether using abstracts, figures or landscapes, she seeks to intepret the magic of our world.
Cowichan Bay, V0R1N2, 4407 Kingscote Road
Ph. 250 7435974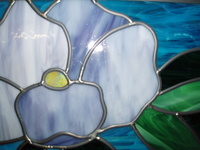 stained glass & acrylic paintings
Victoria, V9B 6E6, 909 Finlayson Arm Rd.
Ph. 2503910193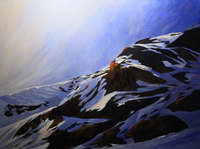 Inspired by the natural beauty outside her door, Debra's work is primarily Whistler landscapes, with images of what she likes to call accessable wilderness. Places easy to get to but not by car!
Whistler, V0N1B8, 8170 Muirfield Cres
Ph. 6049380168
Artspace 05, Janyt Piercy, Comox Valley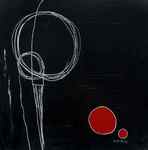 Acrylic & mixed media work by Janyt Piercy
Courtenay, V9N 6W8, 558 - 23rd Street
Ph. 250-338-1083 or 250-338-1083
b. wyse , Bonny Graham-Krulicki, Chilliwack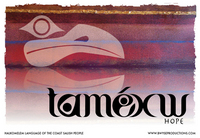 Aboriginal - Inspirational - Original Language Art & Prints of the Coast Salish People
Chilliwack, V2R 5P5, 124-86014 Vedder Road
Ph. 604-316-4866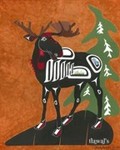 Native Art
Prince George, V2M 6N4, Moran Crescent
Ph. 250-277-1790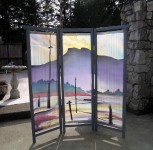 Textile Artist--Custom designed apparel, artworks(hangings, banners, pillows, scarves, fashion yardage, quilting yardage and patterns) and Silkpainting Workshops(studio based or your location). Rosome,gutta-resist, natural dyes,shibori
Duncan, V9L 6E9, 5295 Winchester Rd.
Ph. (250) 746-6608 or (250) 746-6608
Contemporary landscape paintings of Vancouver, British Columbia and vicinity
Vancouver, V6K 1H2, 2733 West 1st Avenue
Ph. (604) 738-9947
Barry Herring Photography
Victoria, v8t2h8, 1244 Vista Heights
Ph. 250-893-0762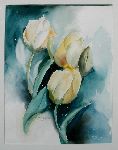 Joan Belobaba - WATERCOLOUR ARTIST
Qualicum Beach, V9K 2A3, 2710 Bradshaw
Ph. 250-757-9628
Tree roots/stumps, plants, exotic and mundane, and animals are the subject matter for this painter. The plastered surface she paints on give her powerful paintings a unique quality.
Nakusp, V0G 1R1, 140 Alexander Rd.
Ph. 250-265-4636