Inspired by our beautiful natural surroundings, British Columbia is the perfect home for thousands of artists, writers, sculptors and painters, who produce handmade products, unique house hold goods, art on canvas and some of the finest works in glass, fabric, paper, wood and metals. A collage of their work and experience is shared here in photography on our site. To visit their studios, learn about tours and locate where you can find these BC gifts to pick up during your visit.
bicameraleyes, Vancouver Downtown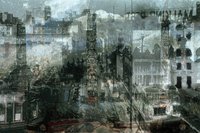 double exposure photography Weaving images together creates a dream-like vision that combines the past with the present and reality with illusion.
Bill Hibberd Fine Art, Bill Hibberd, Summerland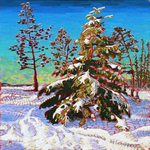 Visual Artist
Summerland, V0H 1Z9, 916 Johnson Street
Ph. 250-494-7892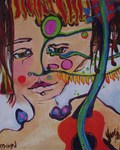 Visual Artist - painter & muralist
Nanaimo, V9R 4Y3, 32 Gillespie Street
Ph. (250) 754-0677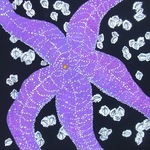 Drawings, paintings, folk art by Susan Taylor and Frank Ducote; Featured in Enchanted Isles, The Southern Gulf Islands by D. Spalding / K. Oke; Recent press: Westworld magazine, Spring 2012
South Pender Island, V0N 2M3, 9909 Jennens Road
Ph. 250-629-6661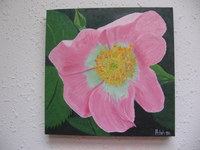 artist and writer
Victoria, V8P2C1, 1145 Rock St
Ph. 250 415 6130
blue jay studio, Westbank
fun, funky, bright, original art from the heART!
westbank, V4T 1A5, 3161 blue jay dr
Ph. 2508786319
Landscape oil paintings depicting moody scenes of the sea, land and flora of Southern Vancouver Island. A wide variety of small to large paintings available. Viewing by appointment or during Stinking Fish Studio Tour.
East Sooke, V9Z 0Z9, 1509 Woodcock Road
Ph. 250-642-7650

Acrylic Artist
Grand Forks, V0H 1H0, #49 7225 Boundary
Ph. 250 442 0460
Angela Bonten, Kelowna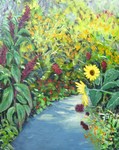 Fine Artist
Kelowna, V1Y 1R6, Studio 113, Rotary Centre for the Arts
Ph. 250 862 5226
Award winning Artist Elaine Booth-Kallweit creates diverse fine art inspired by nature & ethnic cultures. Originals, reproductions & art cards available. Commissions welcome.
Maple Ridge, V2X 5K4, 12507 216 Street
Ph. 604-463-6116
Still lifes, florals, and tranquil scenes in acrylics & watercolours
Courtenay, V9N 7S1, 2355 Tull Avenue
Ph. 250-897-1816
Kristi's work can be found both in children's books and local galleries. Her acrylics, mandalas and children's illustration have a trademark antique sepia look. Recent works currently at Sooke Harbour House and various local gallery venues.
Victoria, V8N 4Z7, 1481 Elnido Road
Ph. 250-477-7464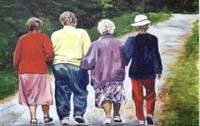 Oil and acrylic paintings representative
Gabriola Island, V0R1X1, 240 DeCourcey Drive
Ph. 250 247 9078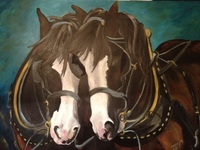 Nicole Vaugeois is an artist in Nanaimo, BC who specializes in art and photography emphasizing rural life. Her artwork is on display in the Broody Rooster Gallery.
Nanaimo, V9X 1K5, 2980 Giovando Road
Ph. 250-245-4405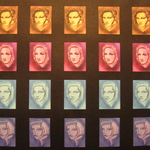 Carole Brooke invites you to explore her original concepts and unique approach to subjects in her active drawing and multimedia practice.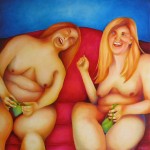 colorful acrylic nudes
Sooke, V0S 1N0, 1344 Martock Road
Ph. (250) 642-4506
Acrylic or Oil Artist, Comemorative Plates
Deep Bay, V0R 1G0, 5085 Gainsburg Road
Ph. 250-757-8112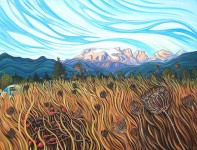 visual artist/ painter/ printmaker
Courtenay, v9n 7s6, 2474 Urquhart Ave.
Ph. 250-338-7794 or 250-338-7794

web designer & fine artist
Penticton, V2A 5K4, 202-304 Martin Street
Ph. (250) 490-8339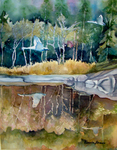 I paint landscape and nature scenes in acrylic and water colour. My inspiration comes from the beautiful scenery, flora and fauna in the Thompson Okanagan region of British Columbia and Vancouver Island.
Kamloops, V2C 6S9, 4815 Uplands Drive
Ph. 250 573-4342